Dr Harsh Sheth - Bariatric & GI Laparoscopic surgeon
Dr. Harsh Sheth is one of the best bariatric surgeon in Mumbai with 10 years of experience. He is a consultant in advanced laparoscopic and bariatric surgery in Mumbai at the Saifee Hospital, Bhatia Hospital, ACI Cumballa Hill Hospital, Apollo Spectra Hospital (Tardeo),Wockhardt Hospital, Mumbai Central, and Conwest & Manjula S Badani Jain Charitable Hospital.
Dr. Harsh is an Advanced Laparoscopic & Bariatric Surgeon in Mumbai. Alongside his clinical work, he has dabbled into research with multiple publications and medical device patents to his name. He performs various basic and advanced GI surgeries and specialises in performing them in a minimally invasive manner.
He follows the principle of 'primum non nocere' meaning first, do no harm and thus ensures utmost patient safety and comfort.
Dr. Harsh has completed his post-graduate (M.S. -General Surgery) degree from Seth G.S Medical College and KEM Hospital. He followed up on his post-graduate degree with an exchange research fellowship (Stanford-India Biodesign) at Stanford University, California and All-India Institute of Medical Sciences, New Delhi.
Dr. Harsh was a Fellow in Advanced Minimal Access Surgery, which he has received under the tutelage of Dr. Muffazal Lakdawala, the noted bariatric surgeon at Saifee Hospital, Mumbai, following which he has started his own practice.
Dr. Harsh has extensive experience in the field of Bariatric surgery (including research) and advanced gastro-intestinal surgeries and is committed to treating patients with the best possible evidence-based protocols at a reasonable cost.
15/17, Maharshi Karve Rd, Charni Road East, Opera House, Girgaon, Mumbai, Maharashtra- 400004
Tardeo Rd, Old Chikalwadi, Grant Road (W), Tardeo, Mumbai, Maharashtra- 400007
Obesity classification for the Asian population
For extremely obese persons, weight loss surgery is the only proven approach for long-term weight loss.
The body mass index (BMI), which calculates a person's weight in relation to his height, is a reliable indicator of obesity. The BMI classifies a person's obesity and the treatment options available to them.
Check the chart below for obesity classification for Asians:
Obesity is on the rise all across the world at an alarming rate. Obesity and its related diseases are a silent killer, responsible for more than 300,000 deaths annually. The worst aspect is that, despite being the forerunner to so many significant ailments, many people do not consider it a disease.
India is now the world's third fattest country, with the second-largest diabetes prevalence. Three out of four Indians are overweight, and over half of urban Indians are obese. It is particularly concerning that over 22% of Indian kids are overweight or obese, putting their health at risk in the long term.
Our society is going through a significant nutritional and lifestyle change right now. Obesity and diabetes have become epidemics due to physical inactivity, increased psychosocial stress, food abundance, an ageing population, and genetic traits.
In such a scenario, weight loss surgery in Mumbai is a ray of hope for morbidly obese people.
Bariatric surgery
A minimally invasive (keyhole) surgical way to cut/re-arrange your digestive organs to cause durable and organic weight loss

Upper GI surgery
Surgery of the upper Gastrointestinal organs such as the oesophagus, stomach, duodenum and upper part of the small intestine

Gastrointestinal surgery
Surgical treatment for diseases of the digestive tract ranging from gall bladder and appendix surgeries to colorectal, cancer surgery and hernia surgery using the keyhole method
Hernia surgery
Surgery to repair hernia's such as those occurring in the navel, groin or even after those occurring after surgery using keyhole surgery

AWR surgery
Surgery involving reconstruction of abdominal wall in order to restore abdominal wall anatomy and function especially in patients suffering from large hernia's, either by keyhole or open surgery
Thank u doctor for treating My best friend Satiesh Khilare in the best way and in a friendly environment where he was very comfortable, initially the bariatric surgery case was very complicated but u treated him very well and made his health in better condition.

Visited for bariatric surgery

It's been over 6 months and Dr. Harsh Sheth's promise that I'd be able to fit into my old clothes again has been fulfilled. I lost 19 kilograms and am off my diabetic medications, don't need the bulky device to breathe peacefully while I am asleep and feel even more energetic. The surgery has given me a new lease of life. Thank you!

Visited for weight loss and abdominal wall reconstruction surgery

Not only in work..but also super kind gentleman.He gave my sister a 2nd chance to look beautiful again as he operated on my sister for a huge incisional hernia.Now she is pain free and can do her daily routine work more efficiently as it was very difficult to perform due to her Large swelling.I am always thankful to Dr.Harshand very happy that my decision to choose him is correct. I will recommend to all ..pls plz..for you and your loved once in any surgical problem do consult him.. Thanks and all the best for your bright future

Visited For Laparoscopic Appendicectomy

Dr Sheth has enough experience to understand the health problem of patient and can suggest or advise proper treatment accordingly, and carry out the procedure safely.

Visited for a severe gall bladder and liver infection

After my father fell ill, we came in contact with Dr Harsh Sheth. He attended to my father with immediacy and confidence. My father started with mild fever and very low saturation levels that had us very worried. Although his RT PCR test was negative, it was on Dr Harsh Sheth insistence that we admitted him in hospital since he wanted to monitor his saturation levels. Due to the early and correct diagnosis by the doctor, we found out that my father had gall bladder stones and a severe infection. Hence, the right diagnosis and immediate surgery saved my father. We are eternally grateful to Dr Harsh Sheth. In such challenging times, it is so important to have such a reassuring and helpful doctor. Today my father is here with us only because of him. We are grateful for his timely intervention.

Visited for a gall bladder surgery

He is Very Helpful. He explain the issue in very understanding way and provide appropriate treatment. He always listening to the concerns & answer every question in simplified manner that common person can able to understand. He performed Gallbladder removal surgery on my mother. She is happy & healthy now. Will recommend.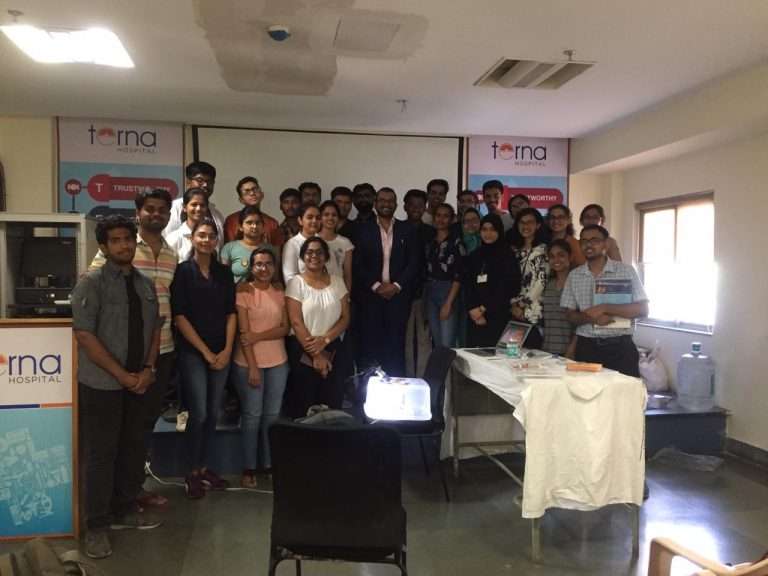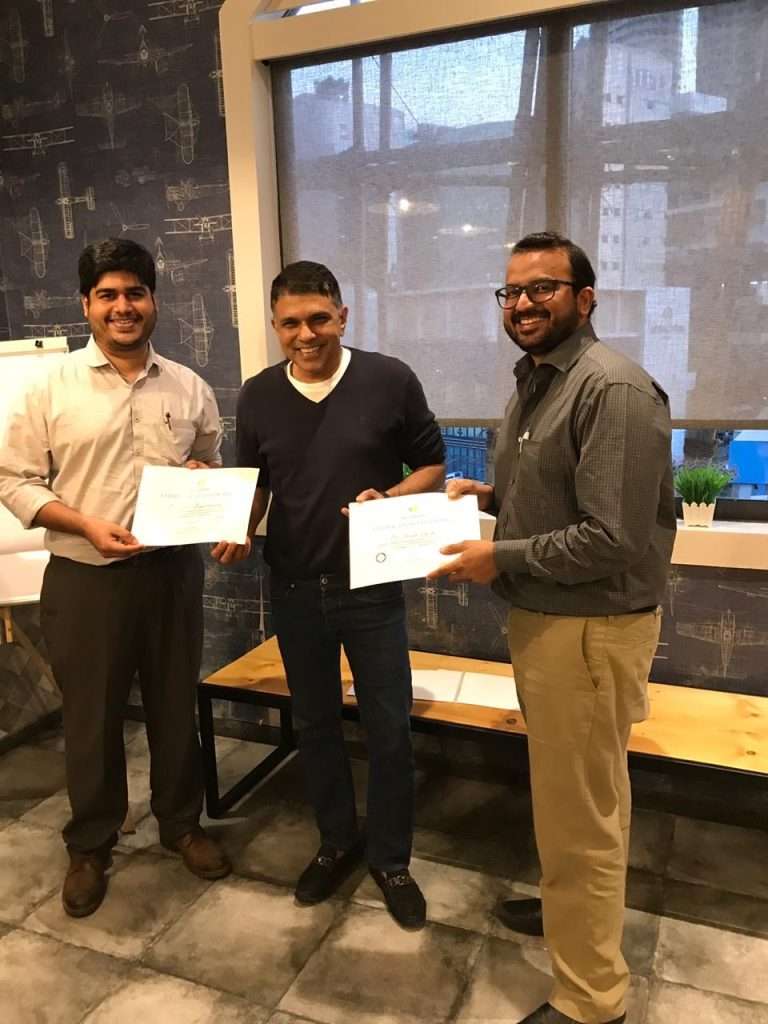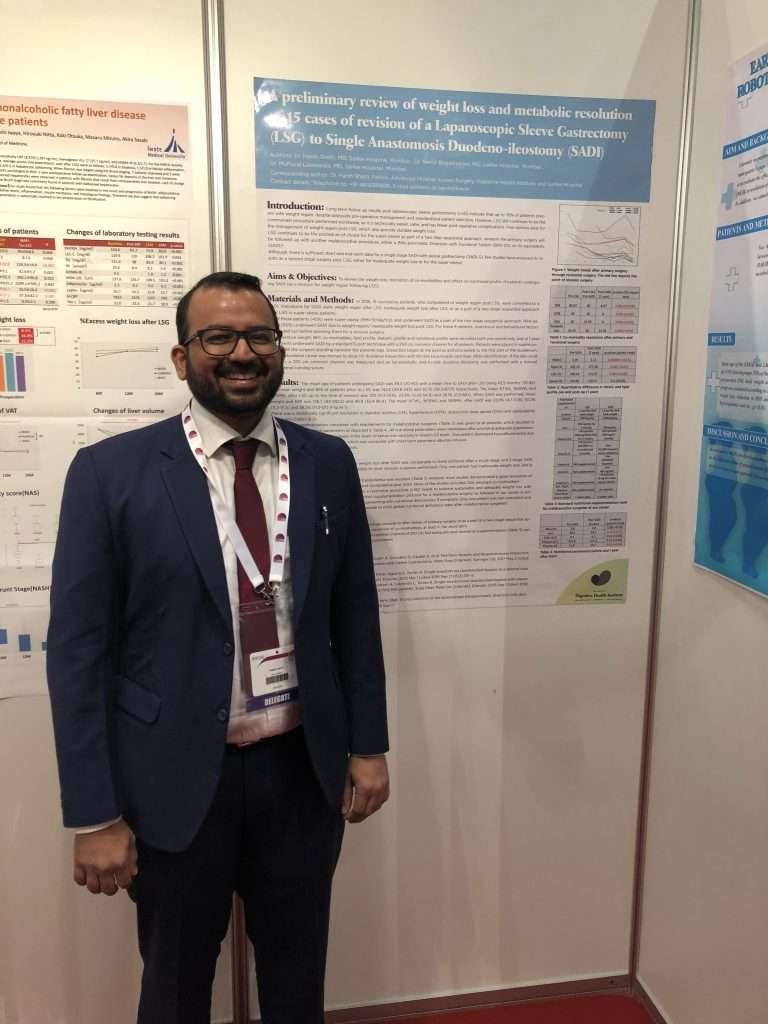 Frequently Asked Questions
The patient was a young 35-year-old unmarried female who had been suffering from weight gain, hypothyroidism and diabetes mellitus since adolescence.
The patient was a 62-year-old lady with a previous history of Cesarean Section 40 years ago came with a bulging over the hernial defect along with intermittent pain in the right upper abdomen.
The patient presented with obstructive jaundice and was diagnosed with gall stoned with CBD stones.
January 10, 2022
Laparoscopy is a surgical treatment that uses a laparoscope as a tool. This tiny fiber-optic tool is introduced through the abdominal wall to allow small-scale surgery
[…]
December 30, 2021
Mumbai, where most people work in a cubical for 9 – 12 hours, can be found under the threat of obesity. Obesity is a major health
[…]
December 24, 2021
A sedentary lifestyle, alcohol and easy access to junk food, minimal physical activity, and other reasons are causing obesity and stress in increasing numbers of people.
[…]