Dr Harsh Sheth - Bariatric & GI Laparoscopic surgeon
Dr. Harsh Sheth is one of the leading bariatric surgeon in Mumbai, practicing specialized surgery for a decade. Currently, he consults at some of the prestigious hospitals in the city, which are known to handle high volume bariatric surgeries.
Dr. Harsh is a Fellow in Advanced Minimal Access Surgery and has trained under Dr. Muffazal Lakdawala, a well-known weight loss surgeon in Mumbai.
He has considerable experience in weight loss surgery (including research) and advanced gastrointestinal surgery. He is dedicated to providing patients with the best evidence-based treatments at a reasonable cost.
He can determine which weight loss surgery treatment is best for each patient based on their specific anatomical demands and weight loss objectives, thanks to his extensive experience in all types of bariatric surgery.
Dr. Harsh Sheth, a weight loss surgeon, has a lot of expertise with revision bariatric surgery, which is usually more complicated than the initial procedure because of the extent of scarring and tissue modification that has already taken place.
Deciding to have bariatric surgery can be a life-changing one. As a result, it's critical that bariatric surgery be performed by a surgeon with a high patient satisfaction rate, such as Dr. Harsh Sheth.
Bariatric surgery patients of Dr. Harsh Sheth are highly pleased with their outcomes and the individualized, one-on-one attention they receive. They refer their friends and family to one of the best bariatric surgeon in Mumbai for weight loss surgery.
15/17, Maharshi Karve Rd, Charni Road East, Opera House, Girgaon, Mumbai, Maharashtra- 400004
Tardeo Rd, Old Chikalwadi, Grant Road (W), Tardeo, Mumbai, Maharashtra- 400007
Obesity classification for the Asian population
For extremely obese persons, weight loss surgery is the only proven approach for long-term weight loss.
The body mass index (BMI), which calculates a person's weight in relation to his height, is a reliable indicator of obesity. The BMI classifies a person's obesity and the treatment options available to them.
Check the chart below for obesity classification for Asians:
Obesity is on the rise all across the world at an alarming rate. Obesity and its related diseases are a silent killer, responsible for more than 300,000 deaths annually. The worst aspect is that, despite being the forerunner to so many significant ailments, many people do not consider it a disease.
India is now the world's third fattest country, with the second-largest diabetes prevalence. Three out of four Indians are overweight, and over half of urban Indians are obese. It is particularly concerning that over 22% of Indian kids are overweight or obese, putting their health at risk in the long term.
Our society is going through a significant nutritional and lifestyle change right now. Obesity and diabetes have become epidemics due to physical inactivity, increased psychosocial stress, food abundance, an ageing population, and genetic traits.
In such a scenario, weight loss surgery in Mumbai is a ray of hope for morbidly obese people.
Bariatric surgery
A minimally invasive (keyhole) surgical way to cut/re-arrange your digestive organs to cause durable and organic weight loss

Upper GI surgery
Surgery of the upper Gastrointestinal organs such as the oesophagus, stomach, duodenum and upper part of the small intestine

Gastrointestinal surgery
Surgical treatment for diseases of the digestive tract ranging from gall bladder and appendix surgeries to colorectal, cancer surgery and hernia surgery using the keyhole method
Hernia surgery
Surgery to repair hernia's such as those occurring in the navel, groin or even after those occurring after surgery using keyhole surgery

AWR surgery
Surgery involving reconstruction of abdominal wall in order to restore abdominal wall anatomy and function especially in patients suffering from large hernia's, either by keyhole or open surgery
Visited for bariatric surgery

It's been over 6 months and Dr. Harsh Sheth's promise that I'd be able to fit into my old clothes again has been fulfilled. I lost 19 kilograms and am off my diabetic medications, don't need the bulky device to breathe peacefully while I am asleep and feel even more energetic. The surgery has given me a new lease of life. Thank you!

Visited for weight loss and abdominal wall reconstruction surgery

Not only in work..but also super kind gentleman.He gave my sister a 2nd chance to look beautiful again as he operated on my sister for a huge incisional hernia.Now she is pain free and can do her daily routine work more efficiently as it was very difficult to perform due to her Large swelling.I am always thankful to Dr.Harshand very happy that my decision to choose him is correct. I will recommend to all ..pls plz..for you and your loved once in any surgical problem do consult him.. Thanks and all the best for your bright future

Visited For Laparoscopic Appendicectomy

Dr Sheth has enough experience to understand the health problem of patient and can suggest or advise proper treatment accordingly, and carry out the procedure safely.

Visited for a severe gall bladder and liver infection

After my father fell ill, we came in contact with Dr Harsh Sheth. He attended to my father with immediacy and confidence. My father started with mild fever and very low saturation levels that had us very worried. Although his RT PCR test was negative, it was on Dr Harsh Sheth insistence that we admitted him in hospital since he wanted to monitor his saturation levels. Due to the early and correct diagnosis by the doctor, we found out that my father had gall bladder stones and a severe infection. Hence, the right diagnosis and immediate surgery saved my father. We are eternally grateful to Dr Harsh Sheth. In such challenging times, it is so important to have such a reassuring and helpful doctor. Today my father is here with us only because of him. We are grateful for his timely intervention.

Visited for a gall bladder surgery

He is Very Helpful. He explain the issue in very understanding way and provide appropriate treatment. He always listening to the concerns & answer every question in simplified manner that common person can able to understand. He performed Gallbladder removal surgery on my mother. She is happy & healthy now. Will recommend.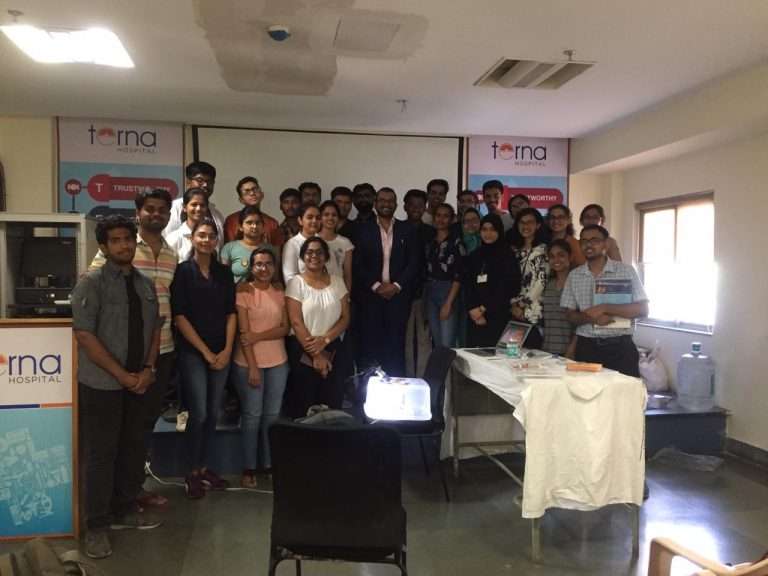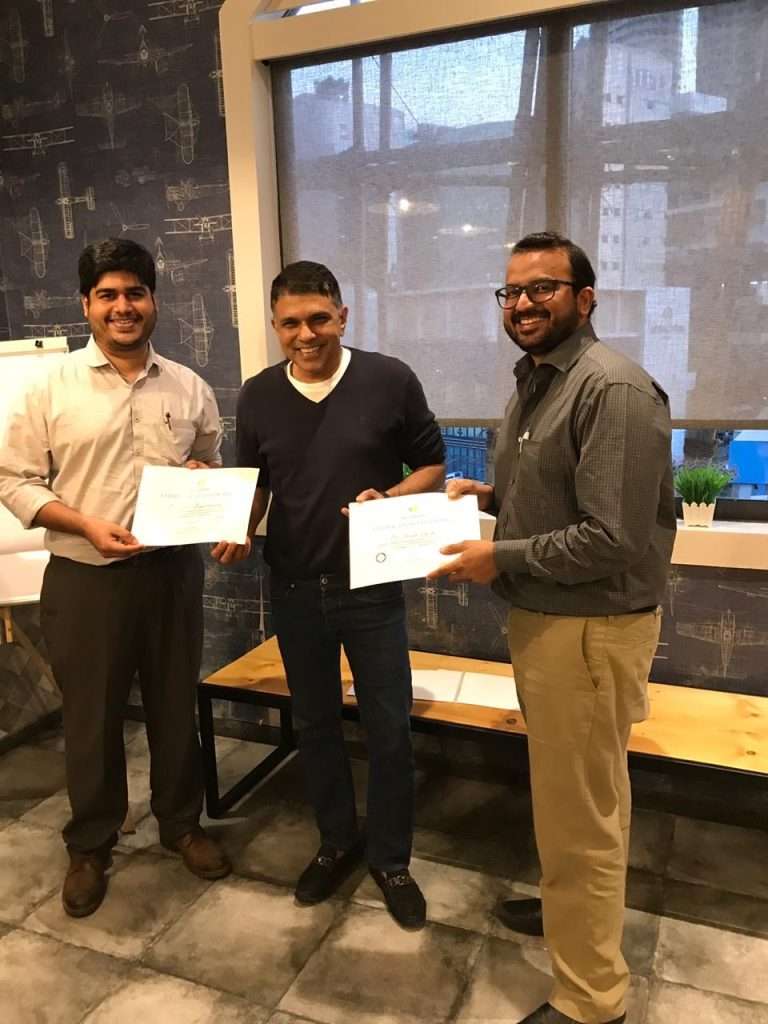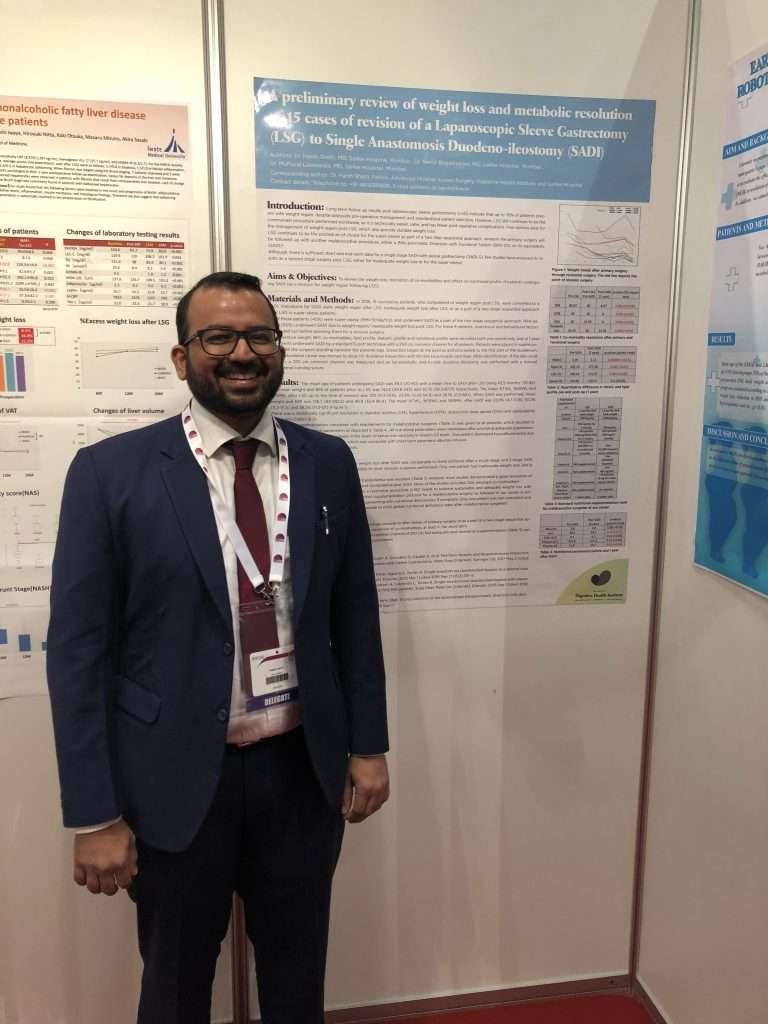 Frequently Asked Questions
The patient was a young 35-year-old unmarried female who had been suffering from weight gain, hypothyroidism and diabetes mellitus since adolescence.
The patient was a 62-year-old lady with a previous history of Cesarean Section 40 years ago came with a bulging over the hernial defect along with intermittent pain in the right upper abdomen.
The patient presented with obstructive jaundice and was diagnosed with gall stoned with CBD stones.
July 31, 2021
Chubby children do look cute! But that chubbiness can be a problem when it is caused by obesity! Obesity, one of the major causes of health
[…]
July 2, 2021
Gallstones are complex collections of the digestive fluid in the gallbladder that can develop over time. Humen's gallbladder is the tiny organ located directly under the
[…]
June 26, 2021
Fatal diseases like cancer are on a rise in Mumbai. Cancer is a very dangerous and life-taking disease. There are different types of cancer. Colorectal cancer
[…]