Bariatric Surgeon in Mumbai - Dr Harsh Sheth

Dr. Harsh Sheth is one of the best bariatric surgeon in Mumbai with 10 years of experience. He is a consultant in advanced laparascopic and bariatric surgery at the Saifee Hospital, Bhatia Hospital, ACI Cumballa Hill Hospital, Apollo Spectra Hospital (Tardeo),Wockhardt Hospital, Mumbai Central, and Conwest & Manjula S Badani Jain Charitable Hospital.
He follows the principle of 'primum non nocere' meaning first, do no harm and thus ensures utmost patient safety and comfort.
Dr. Harsh is a Fellow in Advanced Minimal Access & Bariatric Surgery in Mumbai for which he has received under the tutelage of Dr. MuffazalLakdawala, the noted bariatric surgeon at Saifee Hospital, Mumbai.
He is exceptionally competent in performing advanced laparoscopic GI, hernia, HPB, splenectomy, and Abdominal Wall Reconstruction surgery. He also performs bariatric procedures such as sleeve gastrectomy, Roux-en-Y gastric bypass, mini-gastric bypass, revision bariatric surgeries, and endoscopic sleeve gastroplasty.
His passion for medical research and innovation accentuates his profiles and core expertise. He is currently a Stanford-India Biodesign Fellow with prototypes of cost-effective and high-quality solutions suitable in the Indian healthcare scene to his name.
Undoubtedly, Dr Harsh Sheth is a brilliant bariatric surgeon in mumbai is an equally warm and amicable individual. He sympathizes with his patients. His wholehearted commitment and sympathies go a long way in motivating his patients to heal and recover well.
Send us a message

---
Academic Excellence

Outstanding Teacher at Saifee Hospital, Mumbai for his contribution towards the residency teaching program
1st runners-up prize for the 'Best paper' category at the TRAUMASICON 2017, for a presentation on 'Effectiveness of a novel fecal management system in immobilized trauma patients'
The 'Best Thesis (Academic)' award for 'Evaluation of patients with suspected Abdominal Tb and formulation of a diagnostic scoring system' at Seth G.S Medical College & King Edward Memorial Hospital for the year 2014-15
Best Resident award - General Surgery at Seth G.S Medical College & King Edward Memorial Hospital for the period spanning 2011-2014
Education

2018 - Fellowship in Minimal Access Surgery - Saifee Hospital
2015 - Post-doctoral Fellowship in Surgical Gastroenterology - Stanford School of Medicine
2014 - MS - General Surgery - Maharashtra University of Health Science
Accomplishment & Association
Patients Treated
---
Successfully treated 1000+ patients.
Associations
---
Associated with many renowned hospitals.
Years of Experience
---
Experience and expertise in gastrointestinal and bariatric surgeries.
Bariatric Surgery

---
Dr. Harsh Sheth performs minimal invasive bariatric surgery in Mumbai to give a new lease of life to severely obese patients. There are remote chances of severely obese patients achieving normal body weight through diet and exercise. Hence, the need for surgical intervention through bariatric surgery.
Bariatric Surgery, also referred to as weight loss surgery, has proved to be a viable treatment to resolve life-threatening health issues such as obesity, heart and kidney disorders, cancer, and so on.
Dr. Harsh Sheth, the bariatric surgeon in mumbai performs this surgery as per the medical condition of the patient.
His focus will be on reducing the amount of food intake or bypassing the stomach and the intestine to reduce the same and malabsorption of harmful nutrients present in the food.
Laparoscopic gastrointestinal surgeries

---
Laparoscopic surgery is also known as a type of keyhole surgery. This type of surgery is performed for diagnosing the disorders in the gastrointestinal tract or for resolving gastrointestinal tract issues.
Dr. Harsh Sheth has performed many successful laparoscopic surgeries such as appendix removal, fundoplication, hernia repair and to treat various cancers of the gastrointestinal tract.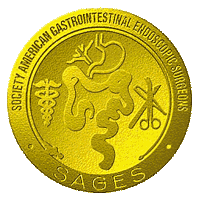 Expertise in Medical Innovation and Research

---
Dr. Harsh was a member of the multidisciplinary Medtech team and an engineer and scientist as a Global Biodesign fellow at Stanford University.
He worked in various departments, viz. cardiology, cardiac surgery, general surgery, and trauma for varying durations. The team's top concepts and ideas are based on 'Design Thinking – HassoPlattner D. School. They have three provisional patents drafted and submitted for protection of intellectual property from the inventions.