The patient was a young 35-year-old unmarried female who had been suffering from weight gain, hypothyroidism and diabetes mellitus since adolescence.
The patient was a 62-year-old lady with a previous history of Cesarean Section 40 years ago came with a bulging over the hernial defect along with intermittent pain in the right upper abdomen.
The patient presented with obstructive jaundice and was diagnosed with gall stoned with CBD stones.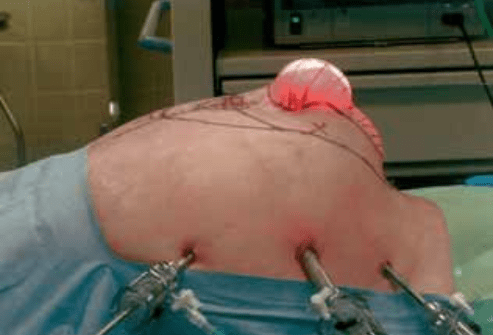 The patient was subjected to a laparoscopic repair for the incisional hernia. In view of the large size, the patient had to undergo a unilateral posterior component separation.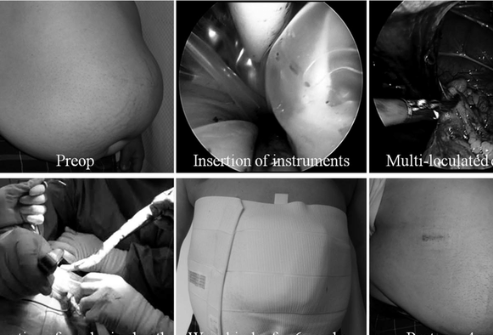 The patient presented with 2 previous repairs of an umbilical hernia without placing a mesh. He had a recurrence of the hernia after both surgeries and presented to us for definitive management.
Pleased to share a recent case of ours, 76 year old man who presented with localised pain in the right hypochondrium with CT suggestive of an intra-abdominal abscess with a sealed off intestinal perforation.
The patient underwent a CT guided pig tailing of the pancreatic necrosis, and a VARD 48 hours later. The pancreatic necrosum was drained and two large bore drains were placed in the cavity, one directed towards the left parabolic gutter and the other towards the pancreatic fossa across the midline.
GISTs (gastrointestinal stromal tumors) are soft tissue development that can occur anywhere in the digestive tract. The stomach and small intestine are the most typical areas.
Laparoscopy is a procedure that examines the organs of the abdomen. A narrow-illuminated tube with a video camera is used in laparoscopy. A laparoscope is a name for the tube. It is inserted into a small cut or incision in the stomach. The images from the video camera can be viewed on a computer screen.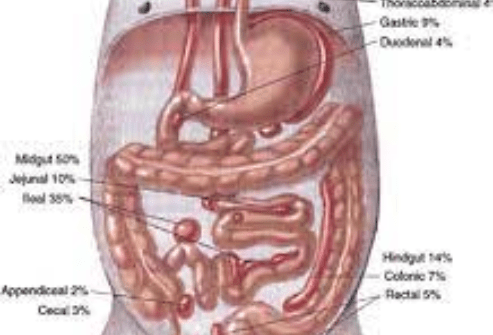 Diagnostic laparoscopy is a minimally invasive surgical procedure. This means that, instead of making a large incision (surgical cut), the doctor creates several tiny incisions to insert the laparoscope and other surgical tools to examine the abdominal or pelvic organs