Dr. Harsh Sheth- HPB Hepato-Pancreato-Biliary Treatment
Dr. Harsh Sheth is one of the best surgeon for Hepato-Pancreato-Biliary (HPB) treatment and also one of the good bariatric surgeon in Mumbai. He has extensive training and experience in advanced minimal access surgery like laparoscopy.
He has handled hundreds of HPB surgery with varying severities with a high degree of expertise and skill in his more than ten years of practice.
He is currently associated with several well-known hospitals in Mumbai, including Saifee Hospital, Bhatia Hospital, ACI Cumballa Hill Hospital, Apollo Spectra Hospital (Tardeo), Wockhardt Hospital (Mumbai Central), and Conwest& Manjula S. Badani Jain Charitable Hospital.
Let's understand what HPB Surgery is?
Hepato-Pancreato-Biliary surgery includes treating benign and malignant diseases of the liver, pancreas, gallbladder, and bile ducts. They are among the most challenging and complex surgical procedures which have virtually no scope for error.
HPB Treatment in Mumbai is a combination of expertise and technology that allows Dr. Harsh Sheth to provide advanced surgical care to patientsfor the best possible outcomes.
Only after in-depth examination and diagnoses will Dr. Harsh Sheth, suggest the best-individualized treatment plans for patients with malignancies and diseases in the pancreas, liver, gallbladder, and bile duct.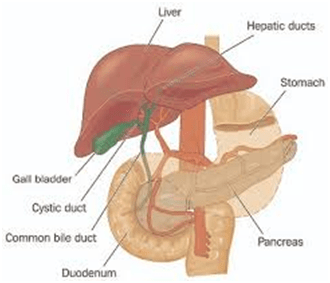 The HPB conditions treated by Dr. Harsh Sheth
Gallbladder diseases
Gallbladder tumors
Liver cyst
Liver tumors
Hydatid cyst
Surgical treatment of Acute Pancreatitis and its sequelae
Benign tumors
Pancreatic tumors
Bile duct tumors
Most of the above HPB conditionscan be performed through laparoscopic surgical techniques. It causes fewer complications, reduces morbidity and recurrence rate, and requires a shorter hospital stay.
Different types of surgeries for Hepato-Pancreato-Biliary (HPB Treatment) in Mumbai
Constant training in this fast-evolving specialty enables Dr. Harsh Sheth, a proficient HPB specialist in Mumbai,toincorporate the latest techniques in providing high-quality care.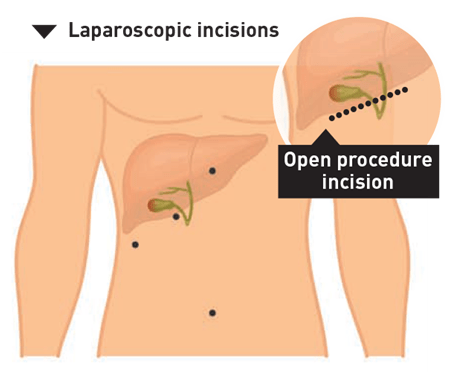 Laparoscopic gall bladder surgery and surgery for other biliary diseases:

Dr. Harsh Sheth, an experienced HPB specialist in Mumbai, provides laparoscopic treatment for complications of gallstone disease as well as other complicated biliary system diseases such as rupture of the gall bladder, development of fistula with the bile duct or duodenum, stones in the bile duct (choledocholithiasis), choledochal cysts, infections (empyema),treatment of bile duct injuries, etc.
Laparoscopic cholecystectomy –

It is the safe and recognized approach for those with gallstone disease.Laparoscopic cholecystectomy is the most preferred option instead of open surgery for its newer technologies and improved vision systems.
You will most likely be discharged on the same day of the procedure unless you have an infection of the gallbladder or other conditions such as diabetes, hypertension, etc. in which case you may be requested to get admitted a day prior and stay for an extra day to ensure adequate post-operative recovery.
You will be able to resume your daily routine after a few days. However, avoid rigorous activities and contact sports for around 10-12 weeks after surgery.
Gallbladder and bile duct tumors –

Though relatively rare, these types of cancer need extensive surgery treatment. Apart from liver resection, the patients may need bile duct reconstruction depending on the tumorstage and degree.
Laparoscopic liver surgery:

Laparoscopic liver surgery is recommended for cystic liver diseases such as simple liver cyst, liver tumors, or hydatid cyst liver treatment.
Liver tumor –

Surgery is one of the primary methods to treat liver cancer, and Dr.Harsh Sheth is an adept laparoscopic surgeon for HPB treatment in Mumbai.
Laparoscopy is commonly used to remove liver tumors, especially those in the left lobe, with smaller incisions.It offers quicker postoperative recovery and reduces the incidence of wound infection.
Laparoscopic Hydatid Cyst Surgery –

This is a serious, potentially lethal disease caused by the larvae of a parasite, Echinococcus granulosus. The larval form of the tapeworm lodges itself in the body, mostly in the liver, forming a fluid-filled sac known as a hydatid cyst.
During surgery, Dr. Harsh Sheth carefully removes the cyst contents without causing undue surrounding contamination. He then sterilizes and manages the cyst cavity using the appropriate technique.
Laparoscopic pancreatic surgery:

Pancreatic surgery may be a line of treatment for patients with benign diseases of the pancreas, such as chronic pancreatitis, benign tumors, and cysts or cancerous growth. However, the laparoscopic approach may not be suitable for all pancreatic diseases.
Laparoscopic Cystogastrostomy –

Pancreatic pseudocysts (collection of leaked pancreatic fluids) is treated with Laparoscopic Cystogastrostomy.
During this surgery, Dr. Harsh Sheth drains the pseudocysts using advanced laparoscopic techniques. He willconnect the pseudocysts and the nearby digestive organ such as the stomach or small intestine to allow the pseudocysts to drain through that organ.
Pancreatic tumors –

Surgical removal of pancreatic tumors is the only chance for cure. Dr. Harsh Shethperforms the Whipple's operation for cancers in the pancreatic head, and distal pancreatectomy for cancers in the pancreas' body and tail. Both these procedures can be performed laparoscopically, depending on the stage of the tumor.
What are the complications of laparoscopic surgery?
Some of the risk factors of laparoscopic surgery are as follows:
Bleeding
Damage to internal tissues
Infection
You must immediately contact your doctor if you experience:
Fever
Chills
Abnormalabdominal pain
Constantnausea
Breathlessness
Swellingor redness
Light-headedness
Frequently Asked Questions about Hepato-Pancreato-Biliary (HPB Treatment)
1
How long will I have to stay in the hospital after laparoscopic pancreatic surgery?
Pancreatic surgeries have a highercomplication rate due to the complicated nature of the organ and the difficulty associated with the approach to the pancreas.
The surgery duration and the hospital stay will depend on the disease being treated and each patient's postoperative condition. If the postoperative course is uncomplicated, you will be discharged between 7 to 10 days after the surgery.
2
What are the advantages of doing laparoscopic liver surgery over open surgery?
Laparoscopic surgery offers a magnified view of the internal organs, which decreases the chances of injury and bleeding and makes the procedure safer.
Your body will be able to resume its digestive function earlier, and the pain post laparoscopic surgery is much less in comparison to open surgery. All of this contributes towards your quick recovery after laparoscopic surgery along with the excellent cosmetic outcome.
3
Can oncological surgeries be performed laparoscopically?
The most common cancers treated with laparoscopic surgery are large intestine cancers. For cancers of the colon, anal canal, and rectum, your surgeon will usually recommend laparoscopic cancer surgery. However, with evolving research, minimally invasive surgery will play a major role in other cancer surgeries too.
As recent research points out that minimally invasive surgeries help in achieve the same goals as open surgeries, many oncological surgeries are now performed using the laparoscope. Dr. Harsh Sheth, offers treatment for most gastrointestinal cancers using the laparoscopic approach.